The Monash Business Awards have been connecting businesses and celebrating success stories in our business community for 25 years. Read all the latest news from the MBA community below.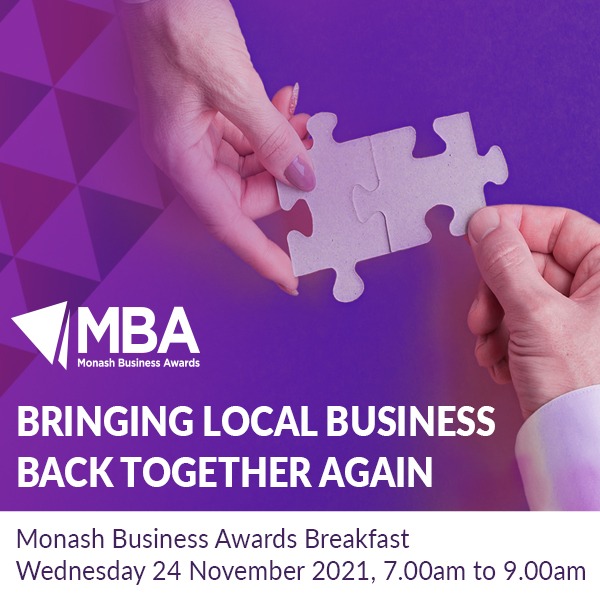 What a fantastic morning we had on Wednesday 24 November at the first Monash Business Awards breakfast since the end of the most recent lockdown.
read more
WANT TO KNOW MORE?

JUST ASK!
Use the form below to send us a message and join our mailing list to receive our regular newsletter.