24 November 2021 breakfast event
What a fantastic morning we had on Wednesday 24 November at the first Monash Business Awards breakfast since the end of the most recent lockdown.
There was such joy in the function room at Huntingdale Golf Club, as business colleagues and friends came together to reconnect, socialise and network.
The MBA's aim for the event was to bring local business back together and it was so lovely to see that dream come to life.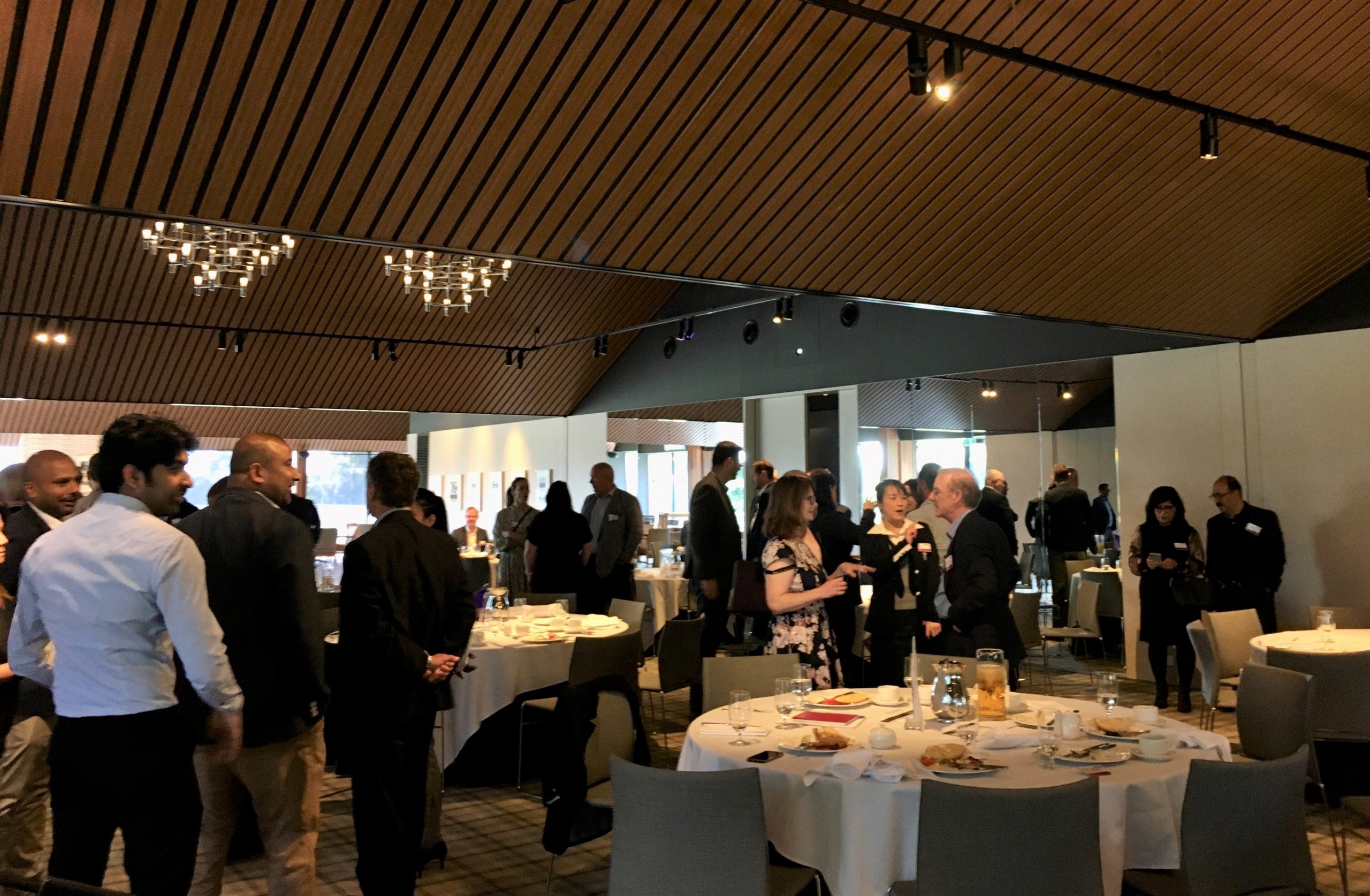 The morning started off with the screening of a compilation video of the 2020 & 2021 Monash Business Award winners receiving their trophies in person after the online Gala Awards presentation.
MBA Chairperson Nikki Braybrook – the MC for the breakfast – and MBA Executive Director Lisa Christensen then presented the latest round of MBA nominees with their certificates.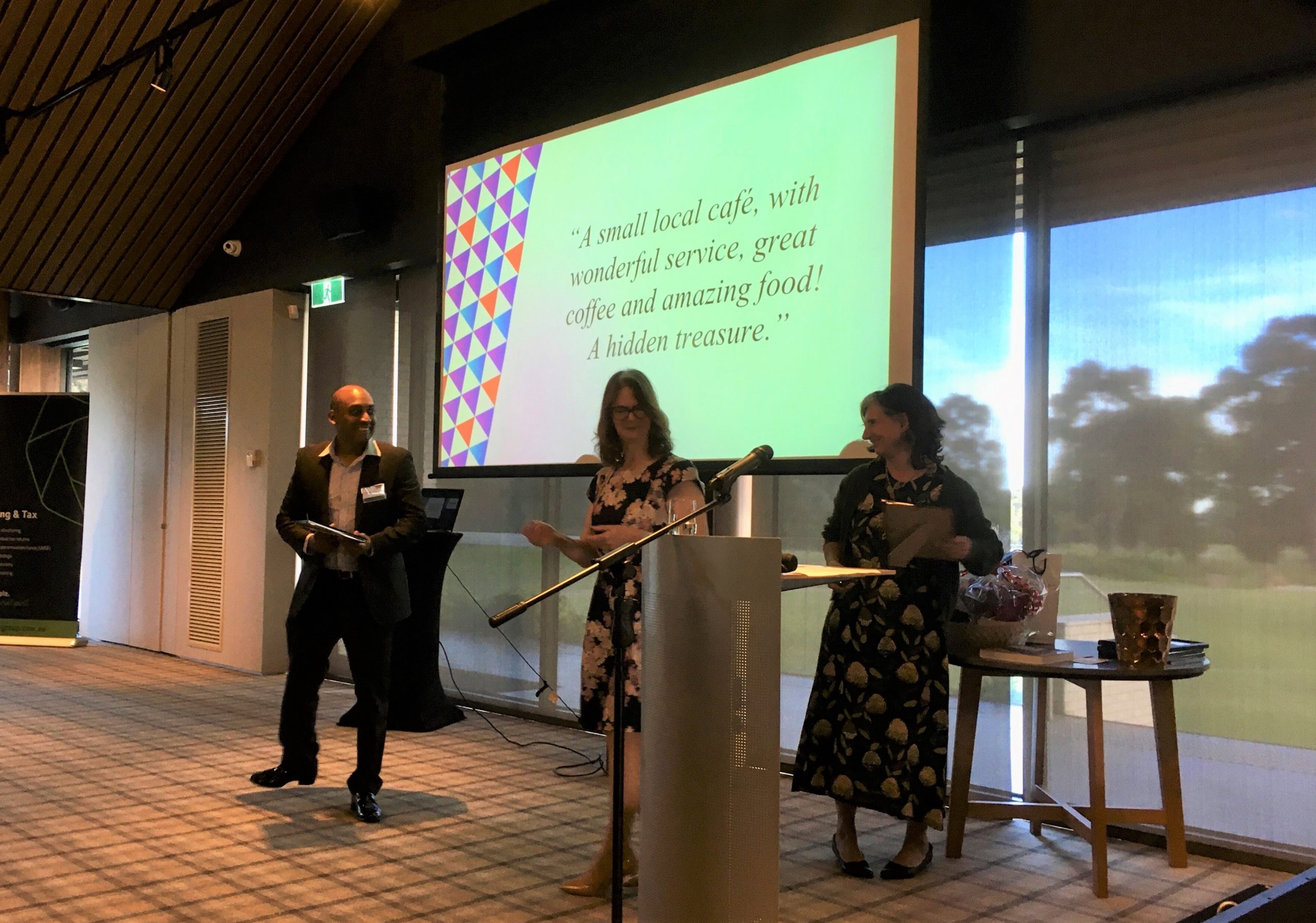 It was great to welcome new nominees – 20G Coffee, Chirpy Hearts, Creative Impacts Marketing, Horner Recruitment, 3G Group Homes, Cotral Technology and Whistle Group Design – into the MBA community.
After the presentations, attendees had a chance to catch-up over a delicious cooked breakfast, and to listen to business insights from the Monash Business of the Year Award winners for 2020 & 2021 Blue Sky Services and SOM Blinds.
Martin Premachandra from Blue Sky Services and Bernie Sombekke from SOM Blinds took to the stage in a panel interview with MBA Marketing & Communications Coordinator Stacy Allen.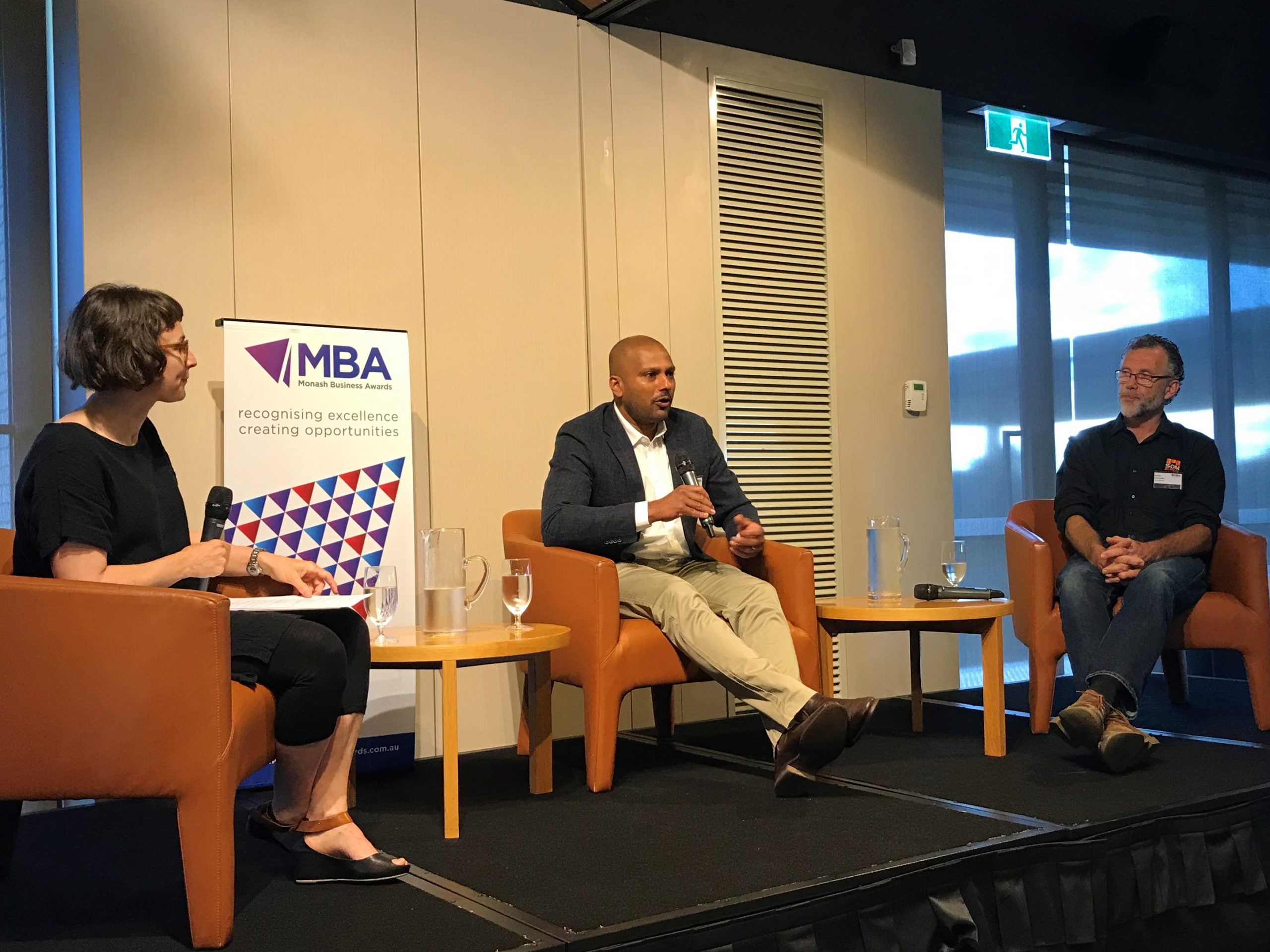 Bernie and Martin both shared the stories of how they had started their businesses, the best advice they had been given in those early days, what they had learnt from their successes and failures and their own advice to others starting a business.  
It was amazing to hear that Martin had started a small office cleaning business in a  shed in Mount Waverley in 2008 and now employed more than 200 people, with a large part of the business cleaning hospitals and ambulances.
Bernie also shared some great stories about how he had switched from working as a boat mechanic to manufacturing and installing his own motorised blinds and started his own blind company.
The audience went away with plenty of great business insights and advice, as well as a few laughs!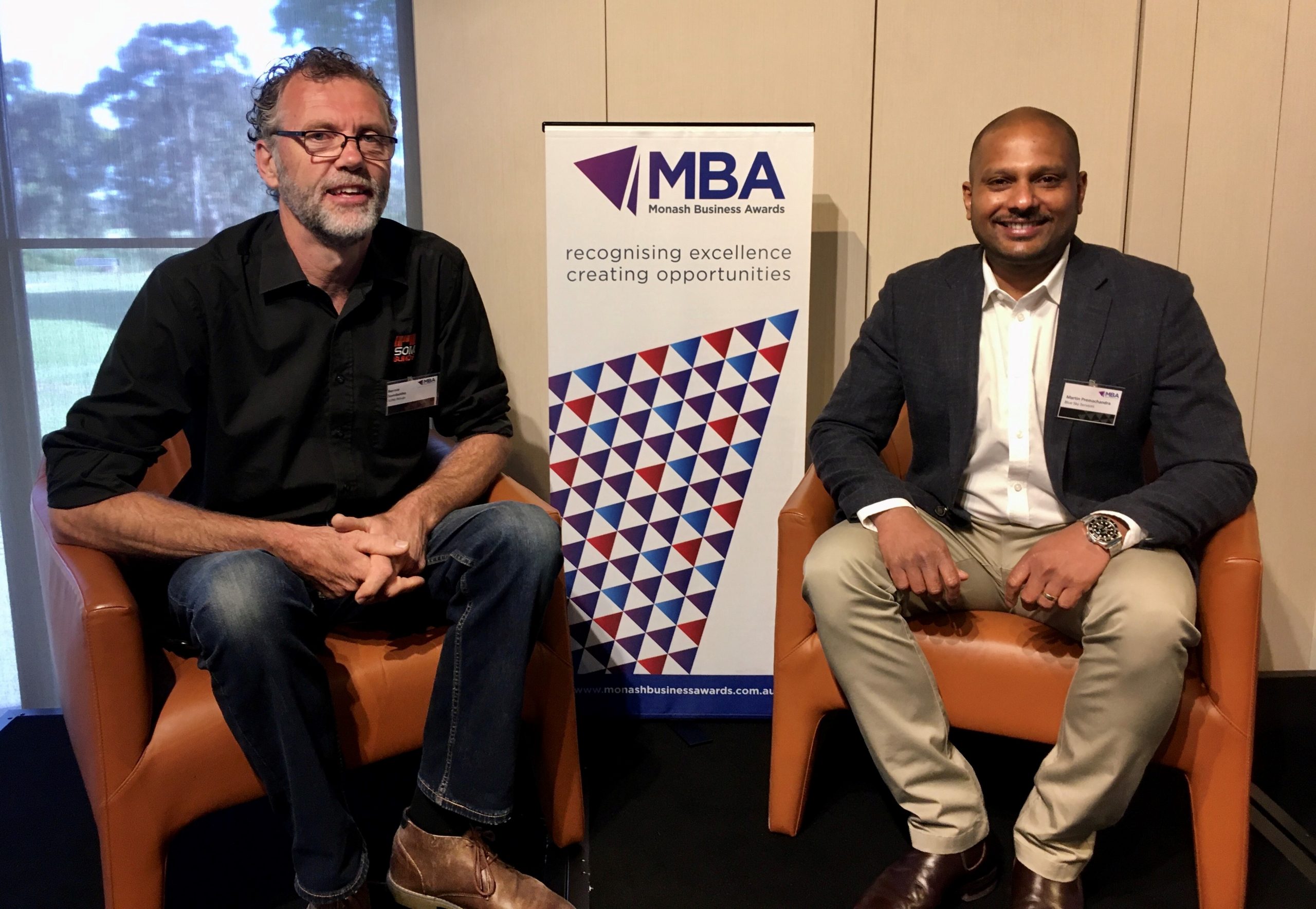 The MBA committee is looking forward to holding its next breakfast in February 2022, so keep an eye out for more details to come.